Heal with Ease for Farmers
For many people farming is a way of life, whether the farm is your sole business or you consider yourself a hobby farmer there will be many external factors beyond your control.
No doubt increasing input costs e.g. drenches, vaccinations, supplements and fertilisers. All these things need to be balanced and considered in profit margins. Knowing that the inputs you are using are needed and working is one of the most important steps.
We believe that we heal before feeding/supplementing. This will ensure you get maximum gains from the inputs you choose. You will find the need for some of the common inputs will decrease as health increases.
How we can help your farm boost productivity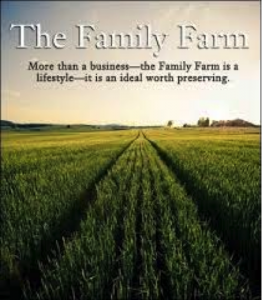 The processes Heal with Ease offer farmers are very unique. We are able to treat individual animals, a mob/herd, a paddock or an entire property.
Our Distance Healing Plans are very specialised, intensive healing work that can help diagnosis and help with healing processes.
If you are interested in building the health and productivity of your stock and farm the following steps will assist you to obtain this goal:
Treating your stock
We can treat cows/sheep/horses/dogs etc. individually to bring them up to their maximum health potential.
A mob/herd of animals can be treated as a whole
Treating your property
Having a remedy kit on hand
Step 1: Stock Plans – Individual or Herd/Mob
The best way to maximise the productivity of your stock is to keep them running at a healthy level. Traditional methods of farming animals involves planning and maintenance steps to minimise illnesses and diseases. The same goes when working with Heal with Ease, by beginning a plan on your herd/mob to build their health you will gain more benefits and success than waiting on a catastrophe to strike.
What you need to do:
Send us a photo of the herd or mob you wish to bring to maximum health and productivity.
Once we have received the photo of your herd we can test for bacteria, viruses, toxins, chemicals, inherited issues, traumas (physical and emotion) which are limiting the productivity and health of the overall herd. Treating the herd as a whole will allow you to build their health, strength and ability to perform and grow.
Step 2: Property Plans
Following on from animal health is the health of your soil and overall property. It is important to bring your property to a productive level to support your stock, crops and pasture.
The same process is involved whereby you send an aerial photo of your property to us for testing, clearing and healing of bacteria, viruses, toxins, chemicals, inherited issues, traumas (physical and emotion).
A farmer at Deepwater, Scott Macansh has been working with us for several years now. He initially contacted us concerning his lambs dying. After completing a healing plan on his mob of sheep there were still some issues with his stock. Scott sent us in a photo of his property which we found had parasites within the soil which were affecting his sheep. After clearing the issue Scott found his lambs were being born healthier and surviving. Read more on Scott's experience with Heal with Ease here
Step 3: Having Kits on Hand
On farm there is always the potential for accidents or illnesses to occur in livestock. Heal with Ease kits are designed specifically for use in emergencies and have been quick to provide relief. Each kit comes with information cards on each remedy and the ailments they treat.
The Heal with Ease Beginners Kit has been with us since the first day we started trading. It is a kit with the top 6 remedies we found we were using regularly. These include accidents, infections, poison, fever, bites, abscesses.
The Extension Kit has been designed to further your healing abilities after you become comfortable with the Beginners Kit.
It is exceptional value for everybody and includes remedies for skin irritations, respiratory distress following illness, overindulgence in rich food, constipation, weakness of muscles, bloat, swollen joints, stings, conjunctivitis, sudden illness, a skin bath to soothe irritated skin and a wonderful remedy to aid with travel sickness.
This is the Kit that will make a huge difference to the health and productivity of your breeding animals.
This kit together with the Beginners Kit and the Extension Kit will give you the ability to help your animals in almost all situations.
The Breeders Kit will help you with issues like Eye Injuries, Retained Placenta, Ear discharges, Inflamed testicles, Fertility Problems, Unsettled offspring, Mothering issues, Poor digestion, Prolapsed uterus, Cystitis, Grief, Weaning, Bone repair, Ulcers, Liver conditions, Mastitis and much more.
Get in contact with us to create a customised kit to suit your farm needs.
Getting a Distance Plan started
Our personalised Distance Healing Plans are very specialised, intensive healing work. They are accurate in diagnosis and amazing in their healing process. It takes a lot of energy for us to produce this work for our clients. If you are wanting to enlist us to do healing for you we need a commitment of 3 healing plans minimum.
Worming of any sort is best done during the full moon since parasites are most vulnerable at this time. It is when the parasites detach from the walls of the organs and intestinal lining to breed and lay eggs.
Payment is required as confirmation of your commitment to the healing.
Find out more about Distance healing plans and FAQs.